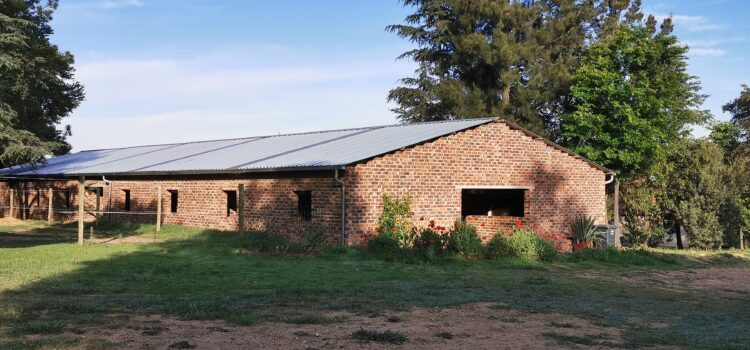 Small, dedicated livery yard in the heart of Kyalami near all major show venues!
HERE'S WHY YOU'LL LOVE IT:
In quick hacking distance of KPC and close to ICB, Eaton Farm and Burlington. 
Five Star experienced care and 24hr supervision: the owner lives on property and personally does night checks and blanketing.
International Level 3 instructor available for lessons: Dressage, Jumping, Eventing, Equitation & Showing.
Our Clubhouse has shower and bathroom facilities; as well as great coffee; a fridge and all the things you need if you need to get some work done.
Kind grooms who have been with us for over a decade, so there's excellent show turnout available – including for showing; and trucking and grooms available for shows.
Grass in paddocks daily and grass ad lib in stables.
Beautiful airy, light barn stables, with the option of outdoor stables too.
Well maintained 60x45m arena, for dressage and jumping with new courses set up on a weekly basis. Lunge arena. Safe exercise track on the property and safe outride spaces right here.
Secure, alarmed, dust free tackroom – and a boxroom available for storage if you need it. Covered horsebox parking.
Schooling and Backing also offered.
My riders are winning across all disciplines on happy confident horses – References available.